A well-engineered structured cabling system is the platform you need to support an overall information system. Poe can assist in designing an infrastructure that will prepare your company for the future.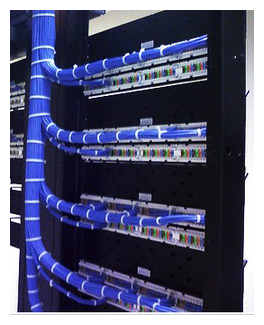 With specialization in copper, fiber and specialty cabling installation, Poe can work on your single floor, multiple story, or campus environment project. Your cabling system will undoubtedly outlive most other networking components in your organization, so choose a company with a proven track record to prepare you for the road ahead.

We specialize in all forms of data cabling including Cat 5, Cat 5e, Cat 6, and
fiber optic solutions.